Seven Key Trends Shaping The Future Of The Luxury Market Identified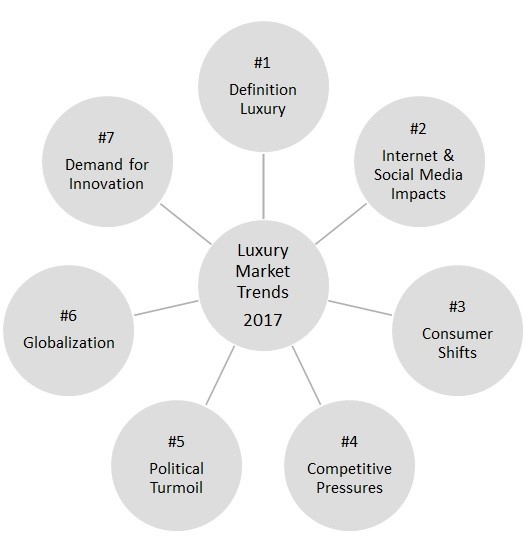 With so many changes taking place in the luxury real estate market, the key is understanding what will have the biggest impact and how to adapt to these developments.
The luxury market is in transition and the 7 key trends to watch out for have been determined.
1. What Defines Luxury Is Changing
2. Internet And Social Media Impacts
3. Dramatic Consumer Shifts
4. Competitive Pressures
5. Political Turmoil
6. Globalization
7. Demand For Innovation
Companies need strategies to respond to the shifts in the market that will enable them to overcome the changes they will face. These 7 trends are shaping the luxury market and depending on which direction they go, it can make or break the future of the luxury industry.
A good thing that comes from this time of uncertainty and change is that experienced and knowledgeable players will have a key advantage in the luxury job market. The best and the brightest will prevail and will be in demand as the market shifts into new territory.
Change is inevitable but why these changes and why now? It's a culmination of the impact new technologies have had on almost all sectors of business and global trade. This shift has put the pressure on the luxury market as new innovations, social media and consumer expectations have changed the market dramatically over the past decade due to globalization. Even if the younger generation is not the buying force behind the luxury market, the technological and social advancements they have introduced are changing consumer culture for all involved.
SM Sold helps top agents and brokers increase lead generation with tailored marketing solutions for your business. Call us today at 888.474.2004 to find out how we can help you.