5 Facts About Real Estate Web Design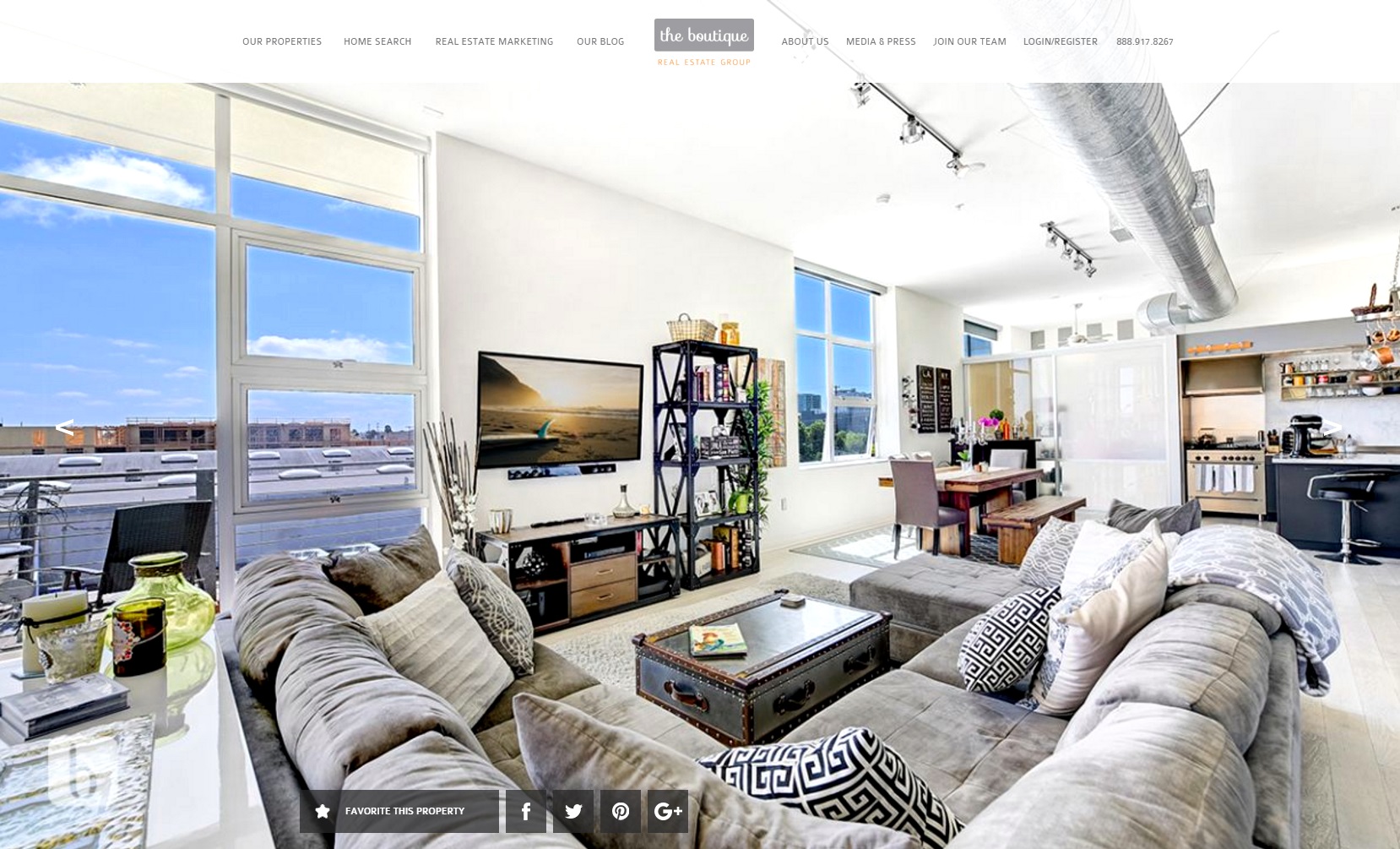 A great design can work miracles for your Real Estate business. Your website should reflect you, your brand, and your values. And while it may sound tempting to use a website template that simply allow you to pick a color and a background image, we at SM Sold believe that unique, custom designs tailored specifically for your business will set you apart from your competitors.
Brand Identity
Our design team likes to see the big picture. After we create the branding you love, it is important to spread it consistently across all platforms: business cards, brochures, website, Facebook and Twitter profiles… We make sure every single piece of your marketing stands out.
Make it Sticky
People make the decision to stay or to leave a website within 2 seconds. This is called bounce rate and the lower the better. It takes a special design to catch the visitors' interest and make sure they stay on your site. In today's competitive market, a dated design or an overused template just won't cut it anymore.
User Experience
It is important to put the effort to understand how to deliver your message. Confusing navigation, sloppy layout, and poor mobile compatibility will turn visitors away. A good website design must serve the content.
Highlight Your Expertise
Agents who know how to stay on the cutting-edge like to have a website that embodies their business philosophy. Speak up and tell the world why you're special. It doesn't have to be sparkly, just different and visually coherent.
Efficient
Our websites are more than a pretty face! When it comes to design, we like to create a subtle mix of sleek, image heavy and lead-driven. With over 10 years of experience developing websites for Real Estate and tens of thousands of leads captured, we have a good idea of what works and what doesn't.
We all know it is hard to compete against global companies like Zillow or Trulia. However, chances are your local competitors aren't putting as much work into their website as they should. It is important to stand out and in most cases your website serves as your first impression. That's why we work closely with our clients to deliver a product they are proud of. Whether it be a minimalist design that focuses on imagery to make a strong impact on visitors, an elegant layout that fits the luxury market, or a more contemporary style that will attract hip urban buyers, we strive to create websites that develop a strong brand image.