SOLD 5.6: New Features and Enhancements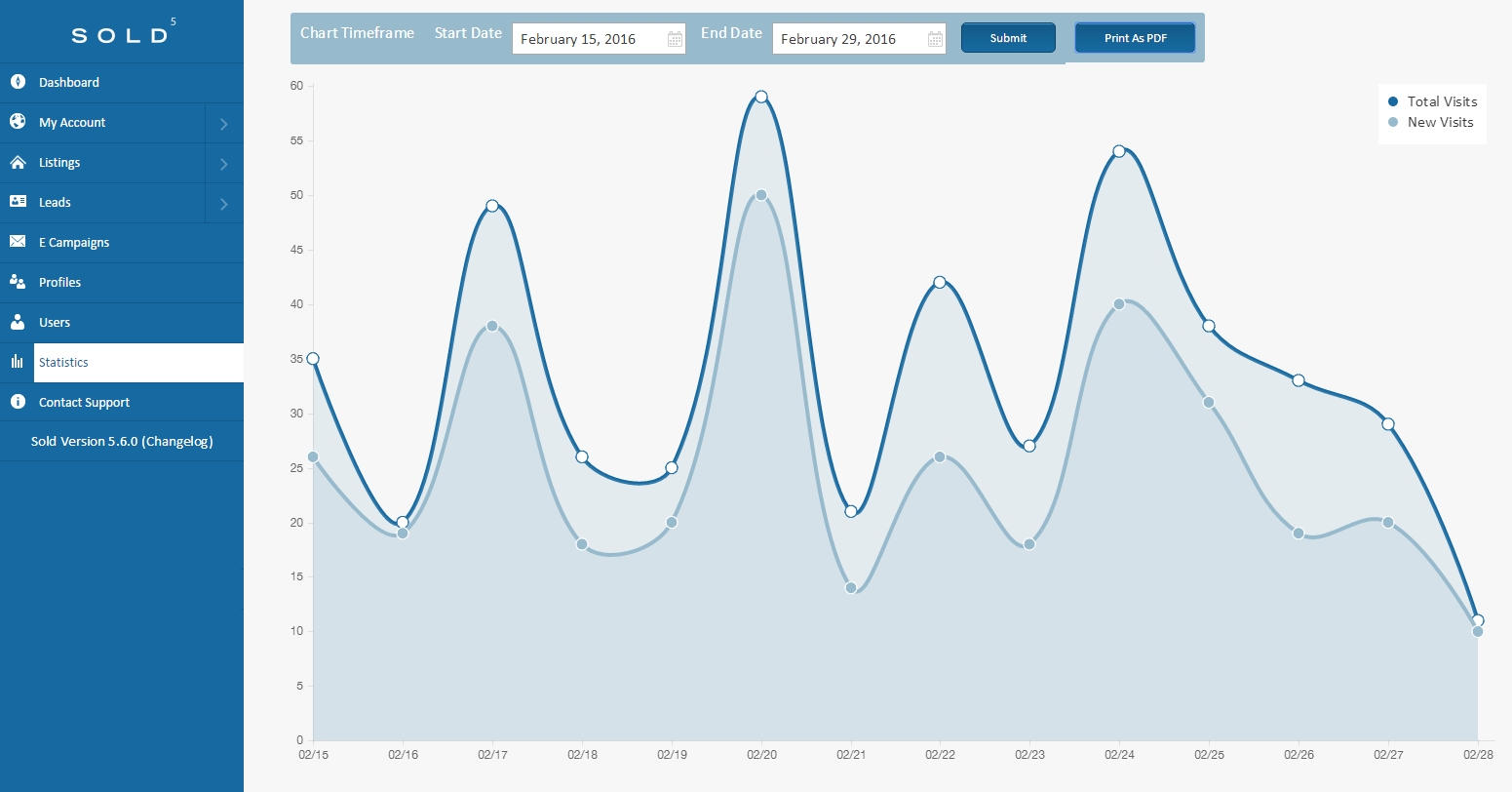 Here at SM Sold we are working on our platforms and programs to bring you the best technology to run your business. Our Sold 5.6 version now has new features and enhancements designed to improve your management of your website.
We have improved web-analytics, and added the option to export your website's statistics into a print-friendly PDF. We have also implemented an image preview for a more convenient way to manage your images. This will allow for a quick preview of all current images.
We also worked on the photo features to allow for more control and management of images with the option to set featured photos, along with visible / invisible statuses that allow you to edit images without having to reflect the changes you don't want on your website.
We also have completed some minor bugs and fixes for an enhanced user experience.
Please contact us today if you would like to try a free demo of our Content Management System tailored specifically for Real Estate agents.