Google Searches for 'When is the housing market going to crash' Rose 2,500%
Google searches for 'When is the housing market going to crash' rose 2,500%. As home prices surge and consumers recall the last time the housing market was this hot, it's no wonder that fears of a housing crash have begun to surface. At the start of April, 42% of homes were selling for more than their list price, according to real estate brokerage Redfin. This was 16 percentage points higher than the same period a year earlier.
And, in the most telling indication that the market may be in a bubble, "How much over asking price should I offer on a home 2021" jumped 350% in search in the past weeks.
There are various measures of home prices, but one of the most timely and watched is from CoreLogic, which showed prices up 10.4% in February year over year. That is the largest annual jump since 2006. "I have to admit I'm worried when I hear that. It does make me concerned," said Frank Nothaft, CoreLogic's chief economist.
If these rising home price trends continue, it could mean that we are not in the midst of runaway home price speculation or a housing bubble. As mortgage rates rise, which they are slowly doing now, and buyers hit an affordability wall, I expect to see annual home price gains nationally cool to the 3-4% range. But all real estate is local so what happening in California maybe different than other parts of the country.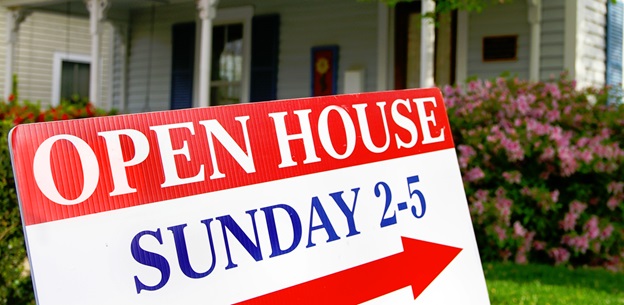 Nearly 75% of the 100 largest United States housing markets saw annual home price growth of 10% or higher, according to Black Knight reports. Markets with the strongest price appreciation could be most at risk.
Many of those are here in Western U.S., Californians have flocked during the recent exodus. Those include Boise City, Idaho, where prices are up 26% annually, according to Black Knight. Spokane, Washington (+20%); Ogden, Utah (+20%) and Phoenix (+18%) follow.
Cities with the slowest home price appreciation are Chicago, Houston, New Orleans, Orlando, Florida, and Pittsburgh, all with single-digit gains.
It will cool down, without a doubt, but unlike the great housing crash a decade ago, mortgage underwriting is very strict now but credit cards have lossen up, so most homeowners can afford the homes they're currently in.
If prices drop slightly in most markets, it will not lead to a foreclosure crisis. Investors are quite heavy in the market as well but have curtailed buying as prices have eliminated 30% margins in flips or buy and hold scenarios for a lot of markets. Given the high demand for single family home rentals in non-urban areas, that should serve as a backstop for major price declines as we still have a housing.
A final caveat is no one has a crystal ball so buyer beware.