Building Your Dream Home Versus Buying Turn-Key
June 23rd, 2016 | by: Lauren Biedenharn | Posted in : New Homes, Real Estate Tips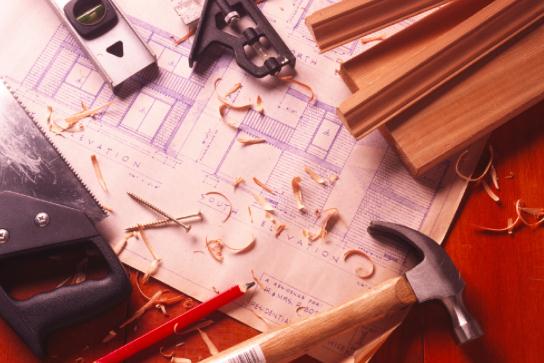 Building Your Dream Home Versus. Buying Turn-Key
Purchasing the right home for your family can be a difficult task. Some people may prefer to have a swimming pool or good scenery, while others may want their interiors decorated with a specific style in mind. Finding the ideal home that matches your preferences takes a lot of effort, but there is an alternative: building your own home.
Potential home buyers should consider buying empty lots of land to build their custom homes. Due to the current status of the economy, now is the opportune time to invest. Prices are at reduced rates while competition is high for sellers. Glass Construction Corp has a reputation for building landmark homes in some of the West Coast's most prestigious enclaves with high-profile projects located in the Beverly Park, Malibu, Pacific Palisades, Orange County, and Beverly Hills areas.
Real estate news regarding the economic housing recovery has been positive nearly all year long, with headlines detailing the rise on both home and land prices. Take advantage of low construction costs and real estate prices in the current market. Prices are beginning to rise, and competition has steadily increased for potential land and property buyers. Interested buyers that aspire to build their dream home should act now, while prices still remain affordable. Take the initiative to build the dream home you've always wanted, before this option becomes out of your price range!
Although it might be attractive to buy land- in some places like Malibu due to the intense rules and regulations of the Malibu City Council – it might be a better idea for you and your family to purchase a turn-key home and skip the years of hassle!
The Malibu Local Coastal Program Land Use Plan, adopted by the California Coastal Commission for the City of Malibu in 2002, is a 128-page document that basically sets the ground rules for development in Malibu. The Malibu Local Implementation Plan (LIP) is the actual code that all architects, developers and builders in Malibu must follow in order to adhere to the development guidelines set forth in the LCP. The LIP is almost three times as long as the LUP: 338 pages. But those are not the only two documents of codes and development guidelines that are needed in order to build or renovate a home in Malibu. Malibu's zoning codes evolved from several regulations. Malibu followed Los Angeles County zoning code rules until the Coastal Act was passed in 1977. The act was meant to protect natural resources in California's coastal zone. All cities within the 81-square-mile coastal zone, which extends 5 miles inland, had to come up with a Local Coastal Program Land Use Plan in order to abide by the Coastal Act's guidelines. Because the City of Malibu dragged its feet, the Coastal Commission jumped in and wrote one for it. After a two-year battle in the courts, Malibu was required to implement the CCC's LUP. In addition to these harsh regulations, you also need cash to buy the land. Financing for land is unconventional now and you will need cash up front or a loan from seller, etc.
U2's "The Edge", real name David Evans has been fighting for 10 years to build five homes in Malibu and finally got the okay this past year. Even though he finally got permission to build his five-home community on the top of the Santa Monica Mountains, he had to compromise on size. The Edge had to agree to build smaller than initially planned in order to follow the ecology preservation rules.
Follow SM Sold on Twitter for the latest real estate news and advice, along with our other social media platforms.
Twitter @smsold: http://twitter.com/smsold
Like on Facebook: http://facebook.com/smsoldmarketing
Connect LinkedIn: http://linkd.in/RrJlSZ
Pin on Pinterest: http://pinterest.com/smsold/